5 Defining Moments At Wireless 2021
For many music lovers, the highlight of the summer is festival season. Given the unusual circumstances brought on by the pandemic, we found ourselves enjoying these occasions to celebrate live music in the late months of August through to mid-September – creating a Summer's Over Interlude type feel. 
Wireless is London's renowned music festival and its revival saw the event move to Crystal Palace for the first time ever. Of course, we were there for the highlights and have collated five defining moments for those who might've – snoozed, sorry – missed it.  
1. Meek Mill Finally Touches Down In London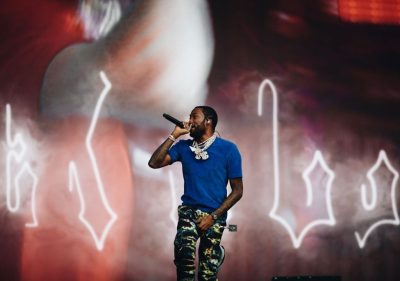 The quest of life, for Meek Mill, was solely to make it out of the streets of urban Philadelphia. It's safe to say he did that a freestyle at a time, but with the turbulence of his career – that we've all been privy to – Meek struggled to have a clean run, until the 2018 release of his 'Championships' studio album.  
Unable to travel outside of the States for years, British fans swarmed toward the first opportunity of finally seeing the Hip Hop star on our home turf. Myself included. Wireless became that much more memorable, this year, for hosting the long-awaited link up between the MMG frontliner and his UK audience. – Sweeney Gloria
2. Drake Brings Certified Lover Boy To UK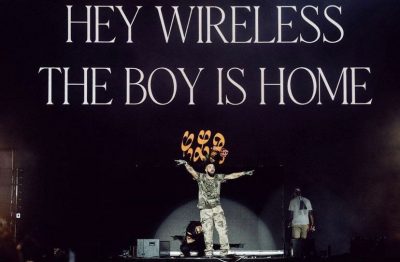 Now, Drake has surprised crowds at Wireless before – quite notably replacing DJ Khaled's main-stage set in 2018. So, what was so defining when Friday headliner, Future, welcomed him to the stage this year? Let's rewind a little. 
The Canadian rap giant had just dropped his highly-anticipated album just a week before the festival and engaged the world with billboard announcements that hinted at features on Certified Lover Boy. However, in a cryptic message, the London billboard made UK fans question whether our long-standing relationship with Champagne Papi had been severed. In other words, we thought he no longer f–ed with us.  
Those billboards took a back seat, however, when Wireless screens read 'HEY WIRELESS, THE BOY IS HOME'. Drake brought Certified Lover Boy to us and sent the crowd into a frenzy as album cuts such as "Way 2 Sexy" were performed by the duo for the first time ever! – Sweeney Gloria
3. Migos Perform Culture III Cuts For The First Time
The trap supergroup Migos; Quavo, Offset and Takeoff closed off day three of the festival with a chaotic energy when performing tracks pulled from every Culture projects; the most familiar ones being cuts that bring about nostalgia which consisted of, Bad and Boujee, Slippery, and T-Shirt as well as a few bangers from number two; where the delivery of Jungle served its purpose of being a standout! The trio finds themselves on the list of defining moments for Wireless 2021,  having debuted live performances of glossy works taken from Culture III, that included Type Sh-t and Straightenin'. – Amanda
4. Headie One Makes Big Announcement
The UK rap gem, that is Headie One, took a steady trip down South to Crystal Palace alongside prominent North London collective, OFB.  
The heavy-hitter's headlining set was met with a wave of overwhelming energy from festival goers, who all moved toward the main stage in unison before the rapper had even stepped out. Combining dancers, exhilarating graphics, an appearance from Young T & Bugsey, and the best of his hits, it's safe to say that Headie One's performance was the full package.  
The "Golden Boot" rapper easily amplified our anticipation for his tour, commencing later this year, with the announcement of his forthcoming 'Too Loyal…For My Own Good' mixtape – taking everyone by surprise. Headie is truly the gift that just keeps on giving. – Sweeney Gloria
5. Ivorian Doll Shells The Main Stage
The Hackney Rapper made an impressionable entrance onto the scene, being known for having one of the most successful transitions from influencing into making music. Two years on since the release of her first single The Situation, Ivorian Doll not only made an appearance at Manchester's Park Life, but she also shelled the Wireless Main Stage on Friday; really showing out for the girls given the male-dominated nature of the festival line-up. The Rumours spitter is known for her graft when it comes to meshing her talent with hard work, so hopefully, we'll be seeing more of her – in the flesh – for many Wireless' to come! – Amanda
We love the number 5 at Mixtape Madness. Find 5 things you should know about the likes of M1llionz, Central Cee and Venna here!