Ghetto: The history of the legendary alter ego of Ghetts
After the release of the Ghetts' latest single "Skengman Mode" with Stormzy, long time grime fans were pleasantly surprised by the appearance of his alter ego, Ghetto. Ghetto is, personally, what made me love grime and holds a place in my heart, so this article comes from the inner depths of my soul. However, this may have left some of the newer fans that Ghetts confused, which makes this the perfect time to explore the history of the legendary alter-ego.
Before delving into the origins of Ghetto, what must be realised is that Ghetts is only one of three personas. Ghetto, Ghetts (being the one you're familiar with), and J Clarke, and those personas were born in that order, and all three of them still exist simultaneously. In his own words..
"Ghetto was his way of finding a voice, dark, free, rebellious, absent minded but completely aware. Ghetts is the result of ghetto having to grow up, he is mastery, passion, controversial and a necessary evil. J Clarke is the most accomplished, a father, a hard worker, a symbol of acceptance because he is the man of his family timeline, not grime's."
Each of these alter-egos all have different discographies and should be at times treated as separate artists despite them all being the same person. Some of his projects have a mixture of 2 of the alter egos whilst others predominantly in one alter ego for its entirety. Ghetts did a phenomenal cypher with all three of his alter egos together, switching between them constantly. It perfectly illustrates the stylistic differences between them, but the focus of this article is on Ghetto, so feel free to watch the cypher below to gain more of an understanding of the other two alter-egos sonically.
Ghetto wasn't actually his original name, he originally rapped under the name "Freedom" but if we're being honest, that's a pretty awful rap name. After being released from prison in 2003, he decided upon the name Ghetto as it represented his attachment to the streets, as well as being inspired by long term friend and blood brother Stormin (who sadly passed away from skin cancer in 2018). Stormin had a lyric on the song "Day by Day" which refers to Ghetto "Back in the me and my bredrin Ghetto" and this is what consolidated his decision to pick this name.

Ghetto, to me, is the product of fierce competitiveness, young male hubris, uncontrolled rage and natural talent. Ghetto was forced to constantly sustain a high level of lyricism and energy due to the amount of talent he was surrounded with which he once referred to as "The Class of 04" or better named "The Class of Deja". D Double E, Skepta, Wiley, Devlin, Mercston, God's Gift, Napper, Shizzle, Trim, Flirta D, Big H, Dimplez, Castro (aka Casisdead), Dolla the Dustman, Roachee, D Power, Durrty Goodz, Demon, Bruza, Lethal Bizzle, Sharky Major, Tinchy Stryder, Slix and many more.
In 2004, there was a pirate radio station called Deja Vu FM which was a hub of grime within East London, but it's influence was felt across the nation. It was there he honed his skills as his competitive spirit pushed him to constantly become better. As he became a master of the back of forth, Ghetto became a sort of clash addict over the years trading blows with Grime's elite (which he very quickly became a part of). The culture of grime was still quite gritty as an underground genre still attached to the streets at this point, which meant the dark aspects of the persona thrived.
Ghetto's debut project was 2000 & Life which was released in 2005, and whilst I consider this to be a Ghetto project for the most part, you can hear musical elements of what would later form the Ghetts we know today. It also has one of the hardest UK mixtape intros and includes one of his most iconic Ghetto lyrics to date.
"G-H-E double T and O, heart ain't nothing but freezing cold, always walk with the heat on road, and I really want is Ps and hoes." (Ghetto – 2000 & Life Intro)
"Levels" is one of my personal favourites from this project as it perfectly exemplifies the fire and competitive spirit he had on radio sets, channelled onto a track. His technical lyricism may have made others feel inferior and intimidated, but Ghetto clearly wanted his supposed competition to feel this way with such an overpowering performance. However, tracks such as "Blow 4 Blow", "Watcher" and "I Pray" showed how even at such an early stage how versatile he was under this alter ego. "Blow 4 Blow" taps into the UK Hip Hop sound that was sweeping the country at the time as a result of rappers such as Skinnyman, Klashenekoff and Jehst. "Watcher" shows he was even capable of what we now refer to as "Real Rap" which was flooding the streets thanks to early crews such as PDC and Mashtown. For the most part, this tape shows his bondage to the streets and the commotion that surrounds it, but "I Pray" shows the beginning of his transition from Ghetto to Ghetts as he seeks to inspire and be aware of the wider world that exists outside of his environment. It would be great if "2000 & Life" was ever released on digital platforms, I'm hoping Ghetts would consider that someday.
Later on in his career, Ghetto found himself in an internal battle where he didn't want the angry young persona that he had crafted to define him as an artist. This is where his debut album "Ghetto Gospel" came into play in 2007, where he decided to put this alter ego to the side in favour of the more mellow, artistic and refined Ghetts.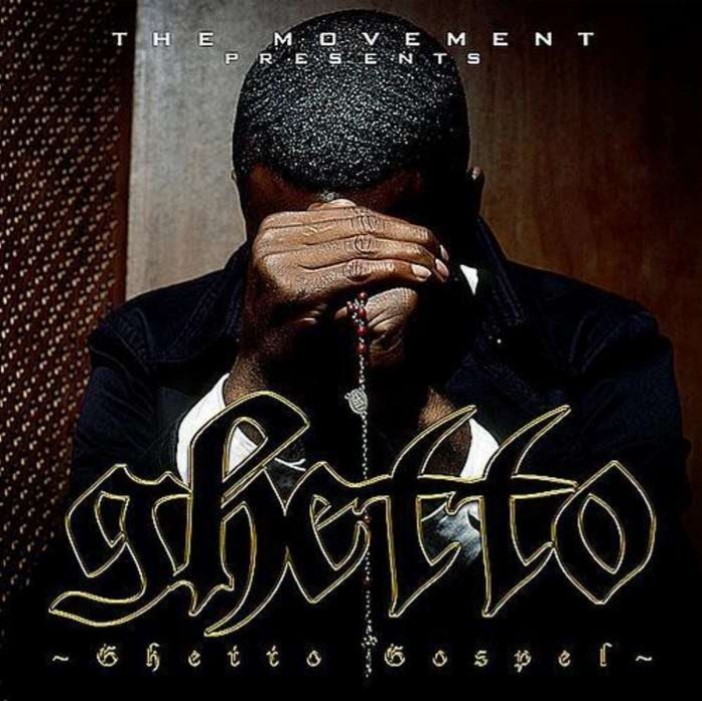 Despite this, many fans missed Ghetto, the menacing radio set bully of old, which led him to release arguably his best piece of work to date "Freedom of Speech" in 2008. "Buss 1" has that hook every grime head knows, the hook that has been turning raves upside down for the last half a decade every time he performs it. He even got back into his competitive spirit again, as at the time he was at odds with Boy Better Know and found himself clashing 3 members of the crew at once on Kiss FM in 2007 (JME, Wiley and Skepta). Some of the tracks on Freedom of Speech are dedicated to this feud, but it was "Commandments" that even today leaves me with a constant screwface.
After this, Ghetto yet again took a backseat on the Mixtape "The Calm Before the Storm" (2010) with fan favourites "Artillery", "Trained to Kill" with Dot Rotten (aka Zeph Ellis), and "We Control This" with Devlin and Griminal. His second studio album "Rebel with a Cause" dropped in 2014. Released under the Ghetts alias, we saw the birth of J Clarke which was exciting to say the least. Whilst these projects were still phenomenal, and there were some glimpses of the alter ego on the mixtape "Momentum" in 2011 with tracks such as: "Not Lose"; "Karma", and "Venomous Tongue", Ghetto wasn't prominent in his music for next 5 years after Freedom of Speech.
"I've got bodies in my backyard, cuz I bring the evidence home" (Ghetts – Not Lose)
With a huge amount of anticipation beforehand, the mixtape Momentum 2 announced the return of Ghetto in 2015 for an entire project. This is my favourite project in his entire discography across all his alter egos. It combined the dark and viscous voice of Ghetto with artistic traits he had cultivated as Ghetts on tracks such as "Froggy" with Dapz on The Map and Devlin. "Tarantula" and "Esco Spirit" (Dedicated to legendary grime MC who passed away Escobar) were brilliant solo tracks that were released as singles beforehand which reminded us all of how much a monster Ghetto was and still is, and a result are my favourite songs on the tape.
"You can bread me all you want, you'll die before I finish the second sandwich" (Ghetto – Esco Spirit)
Reuniting with some talented grime MCs from the "Class of '04" such as Griminal, So Large, Mercston, Devlin, Roachee, Hitman Hyper, as well as features from the newer generation of MCs such as Grim Sickers and Rival, this tape is a staple in his discography for a reason. The growly loud and devilish voice returns with full force especially with his verse on the end of "Crudd Central" which is one hell of a 16 bar rally. Alongside this, he embodied the alter-ego on a radio set on Rinse FM dressed in a bullet proof vest and proceeded to do a whole 20 min of fiery performance which the dark voice takes over the room. It's truly impressive the breath control displays to rap with such energy in that voice for 20 minutes with next to no cracks in his delivery. This set still gets slapped on my speakers once a week without failure.
After another 5 years of radio silence from the enigmatic alter-ego, we find ourselves at the present day, with his recent appearance on "Skengman" featuring Stormzy. I hope I managed to do this story justice and truly display why I (as well as many other fans) were hugely excited to see the alter-ego return. No matter which alter ego you prefer or are most familiar with, it is best for me to end this article with this sentiment. Long Live Ghetto, Ghetts and J Clarke.