In Their Own Words: Fresh Creatives For Music Vol.3
Music journalism is, to the music industry, what butter is to bread. A condiment set in place to enhance and compliment the scene as we know it. 
The art created a permanent place for itself in the 1960s, as The Beatles – and similar – increasingly popularised pop and rock culture. The new millennium's rise of the internet gave way to the community of online bloggers and print magazines. Emerging out of that are music enthusiasts, channelling their passion through their pen. 
For them, breaking headlining stories, keeping relevant conversations going and bridging the gap between the talent and the audience, is all in a day's work. I asked these writers, "When was the last time you wrote about yourself?" 
This would probably be it. Connect with the names, you're bound to see in a by-line or two, below. 
ELLE EVANS
"I mean, where do I start?! My journey began three years ago when I was studying Music Business at uni. They gave us the task of building up our 'Music CV' and with absolutely no experience whatsoever, I applied as a blogger at a small start-up company which had about 2 readers – me and my mum. After a few months of writing, I grew a passion for the craft and started out at New Wave Magazine. Having gained a bit of momentum, I took my chances with Mixtape Madness a year or so later! I knew Mixtape Madness would be a hard one to crack so I worked countless hours, proving my worth and in turn climbing my way up the ladder to 'Chief Editor'. My first in-person interview was with Poet and it completely threw me into the deep end, I was never the most confident girl at school so to say it was daunting would be an understatement! 

This past year has been a whirlwind: I have now written for Complex UK, CLASH, Notion and interviewed the likes of Trey Songz, J.I., NLE Choppa, Ghetts, M24 and Kiana Ledé – just to name a few! I frequently work alongside record labels and PR companies all over the world to produce quality content for our readers. Recently, I was selected as a Voting Academy Member for the MOBO Awards – sis, what an absolute dream! With the intention to only get bigger and eventually branch out into the broadcasting and A&R realms, this is only the beginning!" – Elle Evans [3 years in the game]
YEMI ABIADE
"Whether it's an interview or a profile, I try to make my pieces as conversational as possible, like we're in the park or a social setting chopping it up as long-time friends. I'd say my style is digestible while making the subject of the piece as important as possible and demonstrating why you should care about it. If I'm interviewing an artist, I like to paint a picture of their personality from the jump, so the reader can almost imagine being in the room with us. When it comes to certain subjects or debates, I like to emphasize the context around it, so you understand where I'm coming from a bit more. All in all, I'd like my pieces to come across informative but also as if I could be one of your friends or relatives telling you a quick story." – Yemi Abiade [6 years in the game]
RAYSANG
"I'm Ray Sang: a journalist and the founder of music platform IndustryMe. It started as site giving space to artists underrepresented in the mainstream and has grown into global platform spotlighting the best in Pop and R&B. When I first started writing I had little to no knowledge of the industry but I was just tired of the same sounds being championed when there was so much other talent out there. Things had become more about the number of followers on social media than the music and that had to change. It's very much been a learn on the job situation for me, becoming an editor, managing a team and so on but I'm grateful for the growth. We now have an international audience which spans over 130 countries and a team of really enthusiastic writers. Over the years it became apparent that a lot artist not only lacked exposure but also the knowledge/information needed to progress in their careers. A huge focus for over the last year or so has been educating upcoming talent, which we've done through IG lives with industry professionals and our articles online and will be something we continue to focus on for the foreseeable future with our other endeavours." – RaySang [5 years in the game]
AARON BISHOP
"My journalism career officially started in 2016 while I was still studying the subject at university. Focusing on music and culture, my early interviews were posted on my blog with artists such as Yxng Bane, DC and Knucks. 
I have written for various publications, including TRENCH and Complex UK, where I interned and later became a staff writer. I have also written cover stories for the likes of Notion and Clash Magazine, presented a show on Mixtape Madness and co-hosted a show on the now defunct Radar Radio. I've interviewed some of the biggest names in the industry including: Big Sean, Dizzee Rascal, Tory Lanez and Daniel Kaluuya to name a few and have a bi-monthly column at The Quietus where I am a Contributing Editor. I feel like my job is to be the link between the artists and their audience and to accurately document what's going on in the scene. I have a lot to offer the culture and after five years in the game, I still feel like I'm only just getting started." – Aaron "AMB" Bishop [5 years in the game]
CASEY DORNEY
"Casey Dorney, 20. A music writer and journalist. My intentions and involvement in the industry have always been to give opportunities to upcoming artists, using my resources to push them to wider audiences. Working for platforms who contribute to supporting UK music and culture gave me that chance. I've written countless articles covering prominent artists, like Headie One, Dave and Nines, to those who are less recognised yet majorly impactful. During this time, I've interviewed artists such as M Huncho, M24 and Tugz, as I progressively take deeper steps into the industry.
Potter Payper's 'Training Day 3' event is the most meaningful event I've attended so far, without a doubt! My positions at Link Up TV, Finesse Foreva, 9bills and Mixtape Madness have allowed me to develop myself and my skills further. Helping others gain recognition will always be the goal, whether that's artists, producers or any other industry figure." – Casey Dorney [1 year in the game]
ROBERT KAZANDJIAN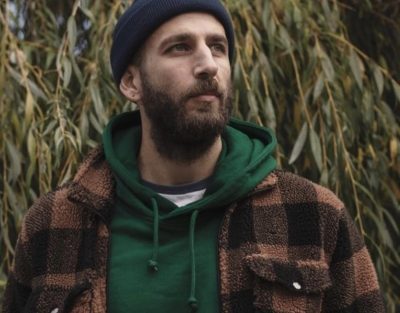 "Music has always been a big part of my life, but Trench Mag gave me my first real shot at writing about it. I interviewed my bro, Scorcher, for them and it popped off. 
I'm a mentor in a school, so the first lockdown actually gave me the time to properly focus on my pen game. I started with a bunch of album and mixtape reviews for Clash. The first one was Meekz Manny's tape. Those reviews got my name ringing out, and led to some sick opportunities. I've interviewed Pa Salieu for their digital cover story, profiled Ghetts and RV for VICE and done some big bits for DJ Mag on Ghana's rising drill scene.
Being from Edmonton, I really love putting my ends on the map when I write. So my favourite bit of work is another piece for Trench about our deep history of jungle music and roller skating. Definitely check that one out init!" – Rob Kazandjian [9 months in the game]
THANDIE SIBANDA
"Thandie Sibanda is a music journalist who has set her pace towards Hip-Hop, R&B and the African diaspora culture. Starting her interview series, 'Thandie Talks', on 9bills.co.uk set the pace towards championing upcoming artists from around the globe. Since March 2020, the website has produced interviews with the likes of J.I, Shae Universe, Lavida Loca and Gabzy – to name a few. Venturing into the world of freelance writing, Thandie collects bylines from music platforms such as Schön! Magazine, CLASH, Trench, OkayPlayer and Viper Magazine – of which Thandie has produced in-depth interviews with artists such as Blxst, Backroad Gee, Xavier Omar, Eric the Architect, Central Cee and Ayraa Starr. Thandie's latest venture aims to create a platform for Black people in Formula 1 and motorsport. Her podcast, 'Quick Stop F1', alongside Nyasha (MunchClubTV) is the first Black-owned F1 podcast to join the sporting world. Having been dubbed "One of the hottest up and coming writers from the UK" by Capital Xtra's DJ Semtex, Thandie's takes include the wickedest takes on musical dexterity and its culture." – Thandie Sibanda [1 year in the game]
Find more Fresh Creatives For Music in and around the British music scene, here.
Article cover design by Forever Prominent.