18-year-old Zakhar has been a growing force in the melodic rap scene this year with a string of releases and an incredible debut project, 'Scars On My Mind'. Breaking into music when he was 15 while training at Brentford Academy, Zakhar would post freestyles that would grab the attention of acclaimed producer, Jae 5. Fast forward to now, Zakhar has just released a third single with the producer titled, 'Devils Enemy'.
We caught up with the artist outside of Arsenal Stadium, a place that holds significance for Zakhar after deciding between his pursuit of football or music at 16. Choosing the latter, there is no telling how Zakhar's football career could have gone, but as a musician, he is reaching new heights of success regularly.
Scars on my mind EP, debuted on 9th September, a few months ago. Talk me through the process behind the project. 
I wanted to have a variety of sounds in this project. I wanted to show my versatility and show the world what I'm capable of. A lot of these songs I've held onto for a while waiting for the best moment, and what better moment than my debut EP.
Why was now a perfect time to release a debut EP?
It was the perfect time because I have dropped multiple singles this year and a lot of people were asking for a project. It was a good way to close off the year for my supporters.
You said "'Scars On My Mind' is more than an EP, it's my story so far.", how would describe this chapter?
This chapter has been an interesting one. A lot of stuff has happened across the year full of ups and downs. I would say this chapter of my life has been a blessing and I will cherish these moments forever.
How does it feel to do this side of music, the shoots, interviews, etc?
Being on this side of the music industry is one of the best things. It's been a dream of mine for as long as I can remember. Music videos are probably my favourite part of all of this because I get to be hands-on and input my own ideas and watch them come to life.
We shot it by Arsenal Stadium in your hometown of North London, what was it like growing up in North?
Growing up in North builds you as a man I feel like. Me and my friends have gone through a lot of stuff together that other people may not even be able to relate to – ranging from traumas to the best and most lit moments.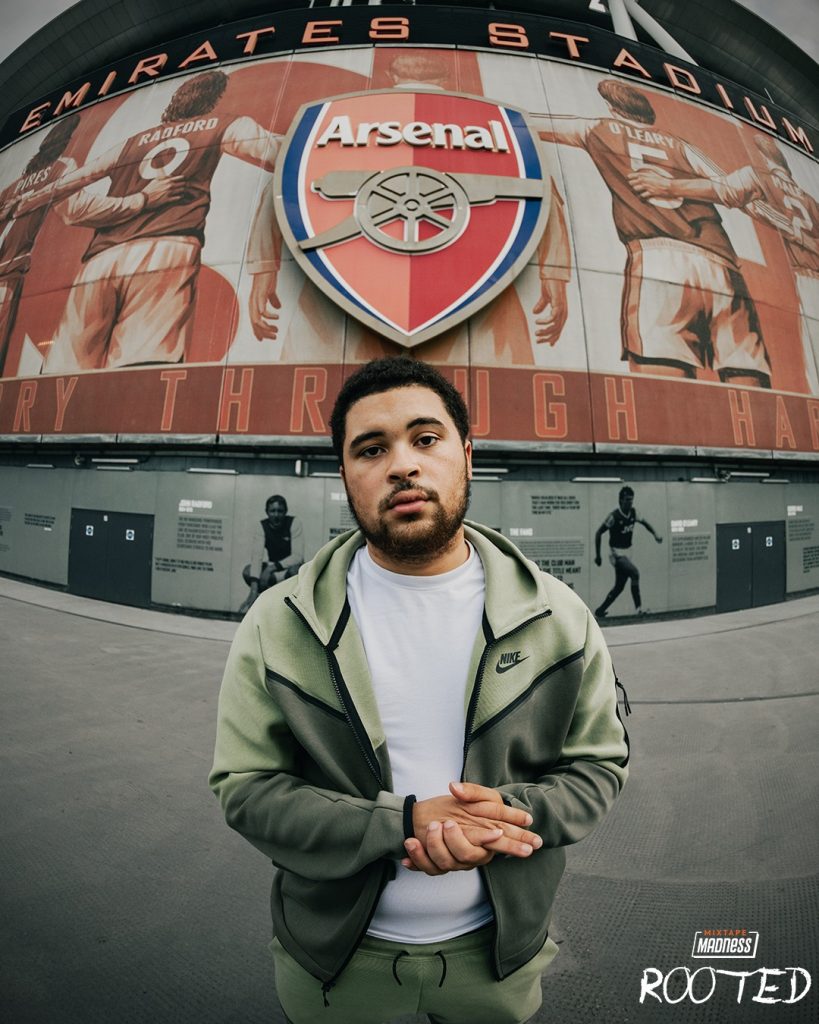 How important is it for you to have a light-hearted relationship with the people who work around you? I.e your manager. 
Personally, I feel like it's important because you're able to build a better relationship outside of business, which can be good because when it's then time to do business, you're able to trust each other more and understand reasonings as to why things happen.
You started by posting freestyles while you were training at Brentford football academy, do you remember your mindset back then?
This is a misconception everyone has and it's funny. I was never at the academy because at the time they don't have one so I was in the 'development' team. And during those times, my mindset was to keep working no matter what, and I try to incorporate that into my music.
You, of course, had the backing of one of the UK's greatest producers, Jae 5, did you expect that?
Having Jae5 working around me from the start has been a blessing in so many ways. To be able to be guided by one of the best is an opportunity I would've never thought was possible.
Do you remember your first-ever studio session?
I remember my first studio session like the back of my hand. This must've been 4-5 years ago I went with one of my friends, Trevelle and that's kind of where my whole journey sparked.
What were you weighing up when choosing between football and music and how did you come to your final decision?
I was choosing between a childhood dream (football) and then something I was passionate about (music). I realized that I enjoyed writing and listening to my own songs more than I did playing football. From there it was an easy decision.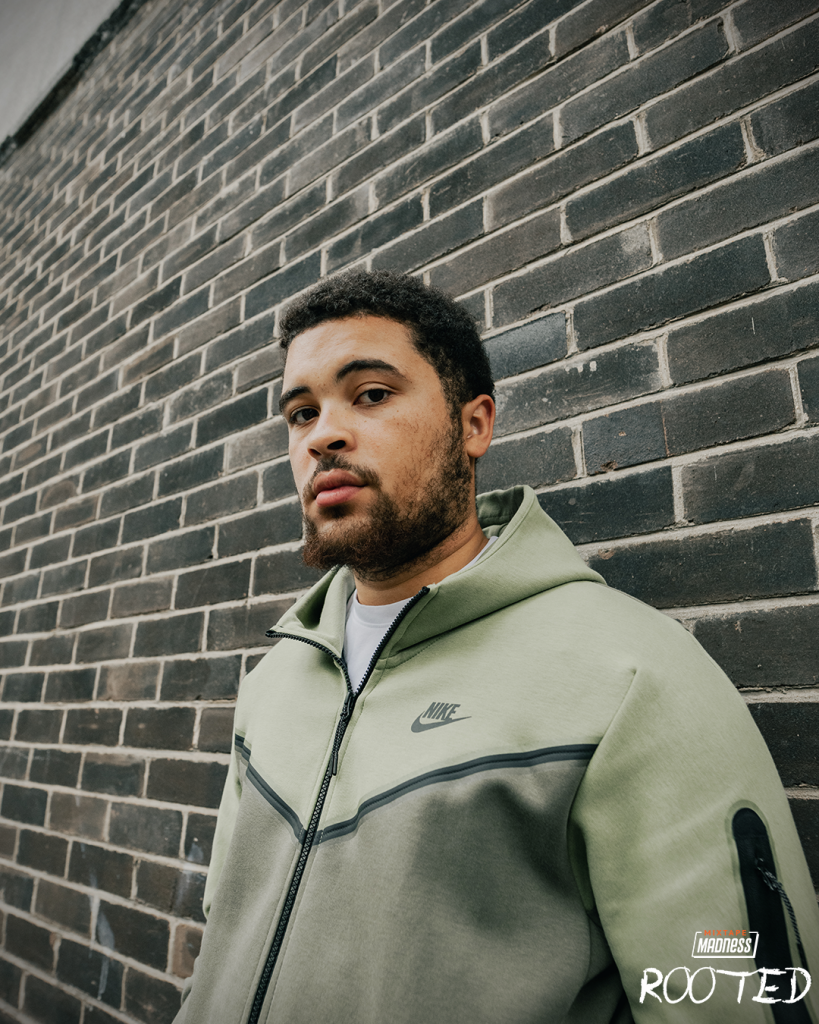 Where would you say music first introduced itself into your life?
I would say music first properly introduced itself to me through church. When I was younger growing up in church I was always around singers and I learned to enjoy the art of music more than anything else.
How many years from now, what is Zakhar's legacy?
I want to change the mindsets of everyone that has a passion but is scared to embrace it. I want to show the world that no matter what you want to do, or how big you want to dream, anything is possible.
Credits:
Journalist + Editor In Chief – Hiba Hassan
Photographer – Oliver Buckle
Production Team – @saferouteproductions @b_joux