Piers James Shares Versatile New EP 'A Dying Breed Part II' By Amanda Da Great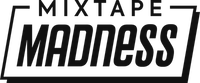 Ascending from the release of Best Out Here, a track fresh from this project, multi-faceted rising artist Piers James has arrived with the release of a versatile new EP, A Dying Breed Part II.
Kicking off with the pumped up No More Idols, this track sets off a strong tone for the level of diverse talent listeners can expect from this project, given the fusion in sounds and the artist's eccentric style of delivery. Mass Appeal (featuring Quentin Miller) released earlier this year, is a work that James' target audience will be familiar with and seeing as we're headed towards the height of summer, this Reggae-inspired song, is perfect for the season.
The EP's focus track Dreams of a Dreamer shows how the artist utilises his vocal ability to the fullest; demonstrating how his musical talent expands beyond rapping and includes singing sweet melodies over an acoustic, RNB style production.
The future for this Ipswich native is promising, and because he is experimental with his sonics, fans of Alternative music will come to recognise that he is set to take a leading position on the UK and international Alt scene.
Take a Listen Above! | Stream Piers James – A Dying Breed Part II on All Platforms