Shakka Takes Us On A "Road Trip To Venus"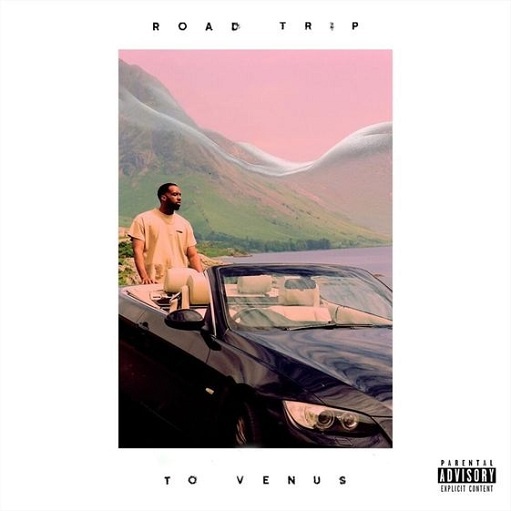 A project ten years in the making, Notting Hill singer-songwriter Shakka finally unveils his long-awaited album – Road Trip to Venus.
Appearances from Tiana Major9, GoldLink and Imani Williams, Road Trip to Venus is a sonically diverse treat. Mostly produced by Shakka himself, the LP does not feel like a debut rather a monumental body of work from an artist that has long solidified his craft. With a decade in the music game, Shakka's back catalogue is rich. Mixtapes such as Foolishness, and 2012's The Shakka Crown Affair showcase this.
Road trip to Venus is certainly built around the question of what does it mean to be a man? In response, Shakka has produced a 54 minute tell-all document that explores themes such as the interconnectedness of love and masculinity, and the multi-dimensional nature of what it means to be a man.
Across the 19 tracks, the singer toys with the idea of men being from Mars, and women being from Venus and is a journey towards the source of what love should be like for a guy in the 21st century.
If there's one thing to be said about Shakka, is that he is a titan within the R&B scene. A knack for earworm melodies and wordplay, Shakka has proved time and time again his ability to craft music based on astute observations. Acapella interlude We Are Not The Same flexes this ability, delivering the conflicting message of being proud of
being wealthy, while acknowledging the unfairness of it.
Speaking on the concept of Road Trip To Venus, he states: "The title of the album represents my journey of love, and its many shades. It says that women aren't listened to enough. It implies that the answers to all my questions in love, can be found in Venus.
It implies that we as men can listen more and if not, it at least says that I'm trying to."
The LP precedes a three-date UK tour for Shakka, who will perform in Manchester (5th October), Birmingham (6th October), and London (8th October).
Stream Road Trip To Venus below!