The Block Report Live Is Back With A Fresh New line-Up
Following a successful 2022, The Block Report is back with another live show on February 16th curated and hosted by Flashy Sillah. Ahead of the show, the channel went live with a cypher featuring the very best up-and-coming rap artists, all dripped out in Fully Paid Clothing, this year's winners get a video by renowned videographer, Nu Jae, an upload on Mixtape Madness and an exclusive M1OnTheBeat instrumental.
This year's artists include:
AE
Rising South-London duo, AE, are a breath of fresh air in rap and has been lightly releasing music since 2020. Starting the cypher by using Headie One's Martin Sofa instrumental, The duo complement each other throughout, holding their own. Throughout their journey, they have honed the 90's nostalgia that we are all loving recently while keeping it true to themselves. Using sounds of Rap, RnB, and Hip-Hop their sound has created a buzz by being recognised by various platforms such as MOBO's.
Elt Cheekz
Fresh off his joint project with cousin Jordy, Elt Cheekz is taking the plunge to drow as a solo artist. Often showing off his melodic talent on tracks like 'Batman', he is right at the start of his career but with an undeniable rap talent cementing himself as a one to watch for the next few years.
EmanFromDaa2
From South East London, EmanFromDaa2's music represents the life he has lived. Slowly creating a buzz since emerging in 2021, he has a powerful tone that cuts through a careful selection of instrumentals that complement each story told.
(OVE)Riskey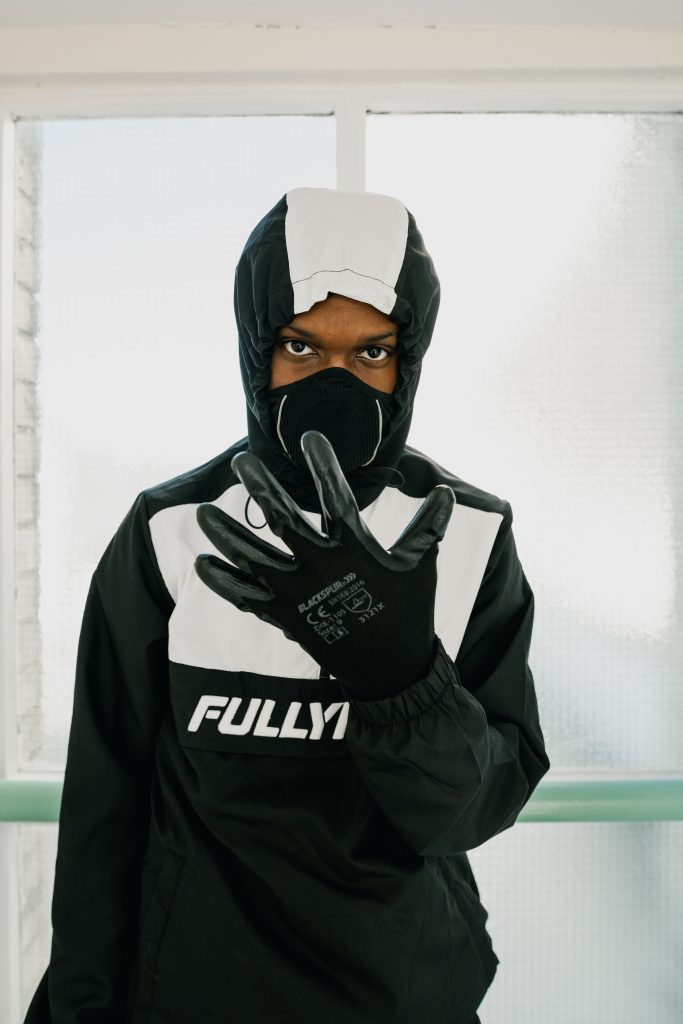 Hailing from North London, Riskey is bringing anew energy to the Drill sound. The 20-year-old possesses a relentless fast flow that establishes his presence on any track. The Highbury rapper sets pace with his graphic lyricism and unmatched energy, making Riskey an artist with a bright future.
KZEE
KZee is still in the early stages of his career but is already establishing himself as an artist with a bright future in the Rap game. The Enfield native has experimented with a variety of different production styles and has shown promise lyrically with his fondness for a punchline. At just 18, KZee has already demonstrated his rising talent and he will be looking to define his own musical style going forward.
---
A particular favourite from the line-up would have to be the female duo, AE, the rap world has been craving a female-led rap group and with so much talent already it would be good to see what the duo can do…
Buy tickets for The Block Report Live, here!
All images by Oliver Buckle and styled by Fully Paid Clothing.