ArrDee Gets Real And Shells His Daily Duppy By Amanda Da Great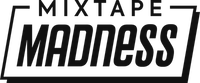 Having reached new heights of success following his appearance on Fumez the Engineer's Plugged In and rising in the charts with Oliver Twist, Brighton geezer, Arrdee is getting real and is out to show audiences just how well he can shell a beat with his GRM Daily Duppy debut.
With 169 on this Duppy's production, the instrumental adopts a real-rapesque approach – the first half being more Drill-based – which places this Brighton native in a more serious and candid light as he doesn't hold back when spitting his truth on the mic; detailing personal experiences through to his rise on the scene, and addressing misconceptions with regards to the levels he's reached in a short space of time.
There's no doubt Arrdee has kept up a hot streak following his feature on Tion Wayne's and Russ Millions' insane Body remix; and he's making it clear to the rap scene there's no dimming his light.
Watch The Video Above | Arrdee – Daily Duppy Available to Stream on All Platforms
Tags:
grm daily mixtape madness